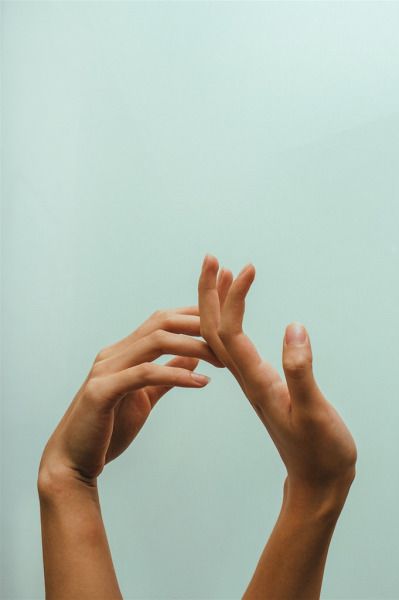 An online series of classes and meditations to help you go within and expand
WHAT IS EXPANSION?
What it means to expand? We all have a spectrum in us which is the representation of who we are. On either end there's the contraction and the expansion. We are at contraction when we don't know how to process difficult emotions, when we are living in autopilot mode, when we want to hide in the corner, when we feel unseen, unloved, shamed, judged, when our habits, our beliefs and our repetitive thoughts are in control of our whole experience. We expand when we connect with ourselves, when we drop into our presence, when we feel free from carrying the weight of the beliefs and judgments, when we are more accepting, when we can be compassionate towards ourselves and others, when our perspective becomes wider, when we live very grounded in the flow of life, when we have choices and possibilities.
The work here is to start knowing where we stand in the spectrum so we can then navigate and integrate with it. Learning all parts of yourself and welcoming them, rather than having this idea of "fixing something that's wrong with you" to become another person, a better person. The practice of recognizing the parts of us that will want the contraction and the parts of us that want the expansion. We grow up with this idea of fixing something wrong in us which lead us to a race with others and ourselves, comparison and a lot of pressure. This program is for you to undo this belief and to meet yourself where you are to start the real work of integration, through awareness, acceptance, compassion, processing emotions, coming to presence, flow and center in the midst of uncertainty, pain and transition. This program is for everyone who is willing to take a further look within using some steady support, gentleness and a practical approach. For this program I'm combaning my training and studies in contemplative psychotherapy (buddhist psychology), mindfulness and meditation as well as neuroscience research and spiritualism.
In this program we will work with the 5 pillars that are foundational to our journey within:
Awareness
2. Acceptance
3. Integration
4. Flow
5. Compassion

Once you purchase the class, you will receive an email with your access information to the content

The program consists of a monthly class combined with guided meditation and practices that will focus on a topic

You'll have unlimited access to the class and content

The content is mostly through text and audio recording

The average time to spend on a class will depend on each person, time can range from at least 30 minutes to 1 hour, and more if you want to take your time with the lessons and practices
this program is for you, if:
You are going through a transition period
You are looking for answers and guidance

You wish you were less hard and judgmental with yourself and others

You want to learn how to deal with your emotions in a gentle and practical way

You want tools to navigate your mind and thoughts

You are willinging to take a look within and discover new ways to interact with life

You are tired of feeling exhausted, frustrated and overwhelmed by trying to be a better person and achieve the vision of your dream life

You feel like you are failing in life

You want to drop into your presence and find your ground

You want to flow with life, let go of old beliefs and habits

You want to gain more clarity, creativity and freedom
Do I need to know how to meditate to do the program?
No, all the meditations are guided and will come with instructions. If you already have a practice on your own, you can keep it as it is, the program is just a complement to your existing practice. If you wish to learn a meditation practice on your own, more info here.
Can I access the program whenever I want and at any time?
Yes, you can access from any device (phone, ipad, computer) at any time. Part of the class will be available in an audio format.
Which one should I start with?
You can start with the first one and go sequential, however if you feel you are going through something specific that you need support and clarity with, find what class speaks to you the most.
Do I need to do all of them, every month?
You don't need to do all of them every month but the way the program is structured is like a contextual guide - slowly uncovering and opening based on our pillars.
Is Mariana going to offer support during the program?
Yes, as a teacher I have the commitment to offer support and help with any of your questions and experiences, just email me directly.
What do I need for the classes?
You just want to make sure you have some alone time in a quiet place. You can use headphones to listen to the guided meditations. You will need a notebook or somewhere to take notes and journal answers.
ON PROCESSING EMOTIONS
Emotions are our compass. They inform us on what's going on, how to integrate, how to heal. The strategies we've used for so long to either suppress or escape them just built more patterns, more repetition. In this class we'll explore what emotions are and identify these strategies we put in place to avoid processing them and then see what's behind that. We'll understand how emotions help us to identify our shadow and learn how to process them using tools from mindfulness of emotions. Once we integrate more our emotions, we are more free to honor what we are, we have more choices and clarity in our journey. We get to know ourselves better.
ON MEETING MYSELF WHERE I AM
This is our starting point.
In order for us to go from anywhere we wish to be or to start any process to look within, we need to meet ourselves where we are. In this session, we are going to explore concepts of awareness. Understand the mind: our thoughts, beliefs, patterns, inclinations. Understand more about the levels of consciousness, ego and get a clear idea what is our point of orign, where we are standing. From here, we can take inventory to start a path of discovery, acceptance, of integration, this session is an invitation to look deeper within, get more tools to start working with yourself.